From Gehlken's article in the UT:
Quote:
It's a different day and age in rookie contract negotiations.

With the new collective bargaining agreement, a rookie wage scale and year length are outlined, tightening the wiggle room in talks between teams and agents. The overall process is abbreviated.

"I don't know if it will be easy or not in signing draft choices," General Manager A.J. Smith said. "Certainly, the money has changed. I don't believe anything on our end will be different regarding contracts. We offer outstanding contracts and always have. Some agents, I know, don't particularly like our structure in contracts. We are very consistent in what we do and will continue that way.

"I hope all our players are in on time," Smith added. "It will help them and us if they are. If they should choose to sit out any length of time because of contract issues, then we will see them when they are ready to report."

Ingram, like all first-round selections, will be under contract for four years with a team option for a fifth.

Reyes and Molk each struck a four-year deal, as every prospect drafted after the first round must.

http://www.utsandiego.com/news/2012/...yes-sign-molk/
The play is largely in the agents' collective courts. If they want / demand different structure to the contracts than the slot dictates (i.e., wanting the 4th year of the contract guaranteed at picks 17, 18 and 19 like happened in 2011), then signings won't happen as quickly. If the agents accept the slot's allowances, then the deal happens relatively quickly.
__________________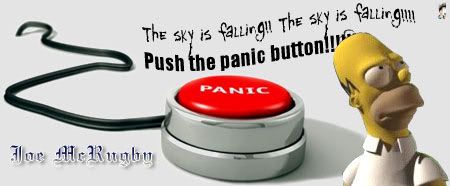 You want analysis? Don't ask me: I'm just a Pollyanna
lying
idiotic know-nothing ball-watching stat boy.